There is a range of circumferences that each band fits: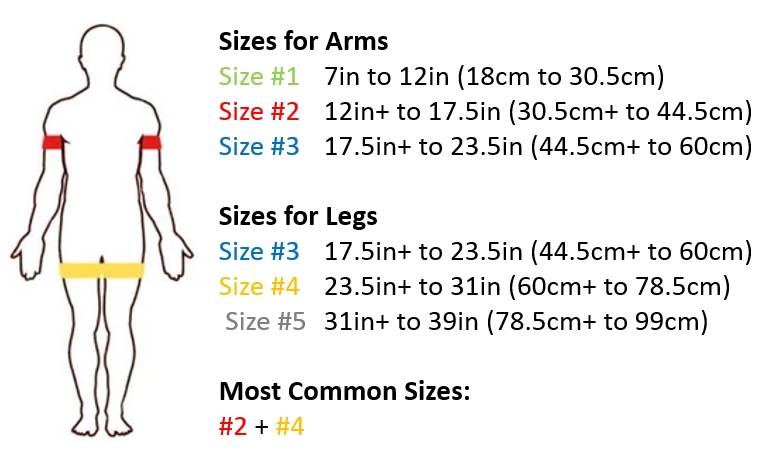 Gap
If you are on the bigger side of the range, the entire band will not go around your whole arm or leg. There will be a gap where it doesn't overlap. This is fine and the way B Strong is intended to work.
Overlap
If you are on the smaller side of the size range, the band ends will overlap. It is important that you have the ends overlap when putting the bands on as you need a snug fit in order to generate the correct compression.
Placement
Orientation of the bands and placement on the limb is similarly important. Watch the videos in our web based Guidance App that explain band placement.